The U.S. Department of Veterans Affairs (VA) provides many valuable resources for former and current U.S. service members and their families. VA home loans are one of these resources, offering exclusive benefits to qualified military personnel and surviving spouses to increase their opportunities to purchase or refinance a home.
Although submitting a VA loan application is similar to applying for a conventional home loan, there are a few differences you need to be aware of.
Let's start by taking a look at how VA loans differ from other mortgages; then, we will explore six things you need to know about the VA loan application timeline.
How VA Loans Are Different from Other Types of Mortgage Loans
VA loans are nonconventional home loans that are guaranteed by the U.S. Department of Veterans Affairs. Because of this guarantee, VA loans present a lower risk for lenders, which enables them to offer qualified borrowers less stringent loan requirements.
VA loans are different from conventional home mortgages—and even other nonconventional home loans—in four key ways:
No down payment
Limited closing costs
No income restrictions
No private mortgage insurance (PMI)
These benefits can help service members who may not otherwise qualify for a mortgage buy a home, but there are also a few disadvantages to VA loans that borrowers need to consider, including:
Strict military service qualifications
Tougher appraisal requirements
Longer wait in between refinancing than conventional loans
VA funding fees up to 3.6 percent of the loan amount
6 Things to Understand About the VA Loan Application Timeline
Once you have decided to apply for a VA loan, it's important to understand how the application timeline will progress so you know what to expect during each step.
1. Find a VA loan-approved lender.
The first thing you need to do is partner with the right lender. Due diligence is key here because not every lender can originate VA loans. You will save yourself time and frustration by selecting a VA loan specialist, such as FFB Mortgage Lenders, that is uniquely positioned to guide you through your VA loan application.
2. Establish eligibility.
Your VA loan-approved lender can help you apply for a certificate of eligibility (COE). This document verifies that you meet the military service criteria required to obtain a VA loan. The COE also lets the lender know how much entitlement—or amount the VA will guarantee—you qualify for.
3. Get preapproved for a VA loan.
A mortgage preapproval is an unofficial offer from your lender that estimates how much they may be willing to lend you if your application meets all the criteria. When you get preapproved for a VA loan, you not only know how much house you can afford, but you also increase your buying power by showing sellers you are ready and able to buy their home.
4. Find a house and submit a loan application.
Now it's time for the fun part: Start house hunting! Once you have made an offer and signed a contract to purchase a home, your lender can get the ball rolling on your application. Once you notify the lender that you are under contract, you will receive a loan estimate within three days that includes fees, the loan amount, the rate lock, and a closing cost breakdown. At this point, you will need to schedule a home inspection to ensure the house is in good condition.
5. Process the application.
This is when things get real. Your VA loan application is sent through processing and underwriting so your lender can make a final decision on your loan. During this process, you may be asked to provide current employment verification and documentation, and your lender will order an appraisal through a certified VA appraisal contractor. It's also time to start shopping for homeowner's insurance to ensure your—and the lender's—investment is protected.
6. Close on the house.
Once your VA loan application is officially approved by the underwriter, it's time to schedule closing and take ownership of your new home. Your lender will tell you what documents to bring and how to submit funds for closing costs. Unlike other types of loans, you will be required to pay a VA funding fee at closing. This fee helps reduce the amount taxpayers contribute to VA loans since the program doesn't require a down payment or PMI.
Ready to Submit a VA Loan Application? We Can Help!
FFB Mortgage Lenders is nationally recognized as one of the top VA lenders in the United States. With decades of experience to share, our mortgage lenders are ready to provide advice and guidance and help you find the most competitive rates for VA loans.
Contact us to learn more about applying for a VA loan or download VA Home Loans 101: Your Complete Guide, our essential guide to understanding the VA home loan benefit and how to qualify.
About the Author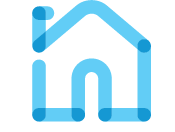 First Federal Bank Mortgage Lenders
We're honored to be your partner in the homebuying process. And like any good relationship, it helps to know who you're working with. A home is the most important purchase we can make in a lifetime. At FFB, we're built to deliver exceptional customer service from your first call to your closing day and beyond. First Federal Bank has helped families find the right loan to fit their needs for decades.