In late August, President Biden announced a three-part plan to help low- to middle-income borrowers reduce their student debt loads. As pandemic-related relief programs expire and regular student loan payments resume, this initiative is intended to help borrowers struggling with high monthly payments and skyrocketing balances take control of their finances.
More than 45 million borrowers owe a cumulative $1.6 trillion in federal student debt, and that number is growing. This debt prevents many mid- and lower-income earners from buying homes, saving for retirement, and starting businesses.
The Biden administration's plan for student loan debt relief will free up income so families have less financial burden and the opportunity to invest in their future.
What does the Biden administration's student loan forgiveness plan look like?
Loan forgiveness is one part of the Biden administration's comprehensive plan to mitigate the financial burden of rising college costs and make student loans more affordable for working families. According to the plan, the Department of Education will:
Part 1: Provide targeted debt relief to low- and middle-income families.
Part 2: Make the student loan system more manageable for current and future borrowers.
Part 3: Protect future students by reducing college costs and holding schools accountable for price increases.
Here's what you need to know about the debt relief portion of the initiative:
The Department of Education will provide up to $20,000 in debt cancellation to Pell Grant recipients with loans held by the Department of Education.
The Department of Education will provide up to $10,000 in debt cancellation to non-Pell-Grant recipients.
Borrowers are eligible for this relief if their individual income is less than $125,000 ($250,000 for married couples).
The pause on federal student loan repayment will be extended one final time through December 31, 2022.
Borrowers who paid off their loans in full during the federal payment freeze are still eligible for both a refund and student loan forgiveness.
Borrowers can request a refund of the payments made during the pandemic, and their balance will return to the pre-pandemic amount.
Once the loan amount has been updated, borrowers can apply for the new student loan forgiveness program.
How does the initiative impact borrowers who made payments during the payment freeze?
In March 2020, the federal government paused student loan interest and payments in response to the pandemic. However, some borrowers chose to continue making payments during the suspension.
President Biden's recent announcement has many of these borrowers wondering what the new loan forgiveness program means for them.
Good news! Borrowers who made payments or paid off their loans in full during the federal payment freeze may be eligible for both a refund and student loan forgiveness.
The Department of Education hasn't given specific details about how refunds will be handled. However, you can sign up to receive updates about the student loan forgiveness program as they are released.
How will the student loan relief program help more people become homeowners?
Student loan payments have put homeownership on hold for millions of Americans. The new relief program will make it possible for borrowers to reallocate income toward buying a home, especially if they meet certain criteria:
First-Time Homebuyer
Finding the funds for your first home isn't easy, but the student loan debt relief initiative will allow more hopeful homeowners to put money toward buying a home.
With less of your income tied up in student loan payments, you can apply that money to a mortgage down payment or closing costs. If you can make a 20 percent down payment, you won't have to pay private mortgage insurance (PMI), which will help lower your monthly mortgage payment.
Learn more about loan options for first-time homebuyers here.
Military Personnel
Qualified service members and their families can apply for a U.S. Department of Veterans Affairs (VA) loan, which has several benefits over a conventional loan.
VA loans don't require a mortgage down payment or PMI, so the money saved from reducing or eliminating student loan debt can applied to closing costs, the VA funding fee, or an optional down payment to lower the loan amount and your monthly payments.
Get more information about VA loans here.
Credit Challenged
If you have a lower income, you may have had to choose between making your student loan payment and paying other bills, hurting your credit score and ability to get a mortgage.
Using your freed-up student loan money to pay down debt can improve your debt-to-income ratio (DTI) and increase your credit score if done prior to your loan application. These funds can also be applied toward a mortgage down payment, closing costs, or PMI if you don't have 20 percent to put down.
Non-conventional loans—including Federal Housing Administration (FHA), U.S. Department of Agriculture (USDA), and VA loans—often have less stringent credit requirements. Find out more here.
Make the most of your student loan debt relief.
President Biden's recent announcement about upcoming student loan debt forgiveness elicited sighs of relief from millions of low- to middle-income borrowers.
With potentially hundreds of dollars a month freed up for other uses, many of these borrowers now have homeownership within reach.
Do you have questions about taking the first step toward buying a home? Contact us, and a member of the FFB Mortgage Lenders team will be in touch to help.
In the meantime, you can download the First-Time Homebuyers Checklist for a step-by-step look at what to expect during your homebuying journey.
About the Author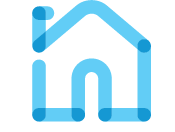 First Federal Bank Mortgage Lenders
We're honored to be your partner in the homebuying process. And like any good relationship, it helps to know who you're working with. A home is the most important purchase we can make in a lifetime. At FFB, we're built to deliver exceptional customer service from your first call to your closing day and beyond. First Federal Bank has helped families find the right loan to fit their needs for decades.