When you apply for a mortgage, there are several factors that impact how much you can borrow. Your credit health and debt-to-income ratio are two of the big influencers at the individual level.However, lenders themselves are limited in the size of the loans they can approve while staying within conforming loan parameters.
This specific dollar amount, called a conforming loan limit, is set by the Federal Housing Finance Agency (FHFA). FHFA adjusts these limits annually based on the average increase in home values between Q3 of the previous year and Q3 of the current year.
FHFA released the 2023 conforming loan limits in November 2022, so let's take a closer look at the new conforming loan limits and what they mean for home buyers in 2023.
What are Conforming and Nonconforming Loans?
A conforming loan is a conventional loan backed by Fannie Mae and Freddie Mac which can't exceed a specified dollar amount. As mentioned above, conforming loan limits are set each year by FHFA based on its house price index (HPI) report.
Nonconforming loans are mortgages that exceed standard Fannie Mae and Freddie Mac guidelines, such as jumbo loans and government-backed mortgages. These include loans from the Federal Housing Administration (FHA), United States Department of Agriculture (USDA), and Department of Veterans Affairs (VA).
Factors that influence whether you qualify for a conforming or nonconforming loan include:
Mortgage loan size
Credit history
Credit score
Debt-to-income ratio
Down payment
Advantages of a Conforming Loan
The main advantage of a conforming loan is that it makes homeownership more attainable for average earners.
Conforming loans are easier to qualify for, and lenders may approve funding for buyers with lower credit scores or smaller down payments. Conforming loans also offer a lower interest rate than nonconforming loans. This is because they are considered a lower risk for the lender compared to a jumbo loan or other mortgage loan type that can't be underwritten by Fannie Mae or Freddie Mac.
2023 Conforming Loan Limits
The Housing and Economic Recovery Act of 2008 (HERA) requires that the baseline conforming loan limits for Fannie Mae and Freddie Mac be adjusted each year to reflect the change in the average U.S. home price.
The third quarter 2022 FHFA HPI report shows that house prices increased an average of 12.21 percent between Q3 2021 and Q3 2022. As a result, the baseline conforming loan limit in 2023 also increased 12.21 percent for both single-family residences and multi-unit homes.
What this means in dollars is that, for a single family home, the baseline conforming loan limit increased by $79,000—from $647,200 to $726,200—in U.S. regions with an average cost of housing.
In high-cost areas where housing costs far exceed the conforming loan limit, the conforming loan limit is 150 percent of the baseline for average cost regions. For example, in California's San Francisco and Los Angeles counties, the loan limit increased by $118,500, from $970,800 to $1,089,300.
The 2023 Conforming Loan Limit Increase is Good News for Homebuyers
Home prices have stabilized—and even decreased—in some markets, which paired with the new conforming loan limits has increased borrowers' buying power.
Qualified buyers save a significant amount of money in both the short and long term when they take advantage of the lower down payment requirements and lower interest rates they'll get with a conforming loan compared with many nonconforming or jumbo loans.
Home buyers who purchased a home that exceeded the previous loan limit may also benefit from the 2023 increase if they are able to refinance at the new limit and remove mortgage insurance from their monthly payments.
Conforming loans are no different from many other types of mortgages in that borrowers must meet certain criteria—including acceptable credit score, debt-to-income ratio, and employment status—in order to qualify for the lowest rates and largest loans.
The 2023 Conforming Loan Limit Increase Makes Homeownership Possible
For the past several years, the housing market has been in an almost continual state of flux. Fortunately, the 2023 conforming loan limit increases make it easier for more borrowers to realize their dream of homeownership.
If you are just beginning your homebuying journey, check out The First-Time Homebuyers Checklist to find answers to many common questions about buying your first home.
About the Author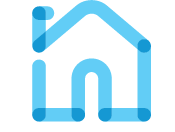 First Federal Bank Mortgage Lenders
We're honored to be your partner in the homebuying process. And like any good relationship, it helps to know who you're working with. A home is the most important purchase we can make in a lifetime. At FFB, we're built to deliver exceptional customer service from your first call to your closing day and beyond. First Federal Bank has helped families find the right loan to fit their needs for decades.