In many regions, home sales have slowed to a more normal rate. But even if you aren't facing a potential bidding war, getting pre-approved for a mortgage before you start house hunting is a smart choice.
A mortgage pre-approval can streamline homebuying by giving you an estimate of how much you can borrow and a rough idea of your monthly mortgage payment. Additionally, having a pre-approval letter in hand gives sellers confidence that your mortgage application will be approved and the home sale will go through.
Is There a Difference Between Mortgage Pre-Approval and Pre-Qualification?
Although the terms sound similar, there are some significant differences between the two.
A mortgage pre-qualification estimates your borrowing power based on a high-level review of your financial circumstances.
A mortgage pre-approval, on the other hand, is more like upfront underwriting. The lender does an in-depth review of your financial circumstances, including income and credit verification, then estimates your borrowing power based on the results.
Pre-approval doesn't guarantee approval of your loan application, but it does indicate that the lender will likely approve you for the estimated mortgage amount specified in the pre-approval letter.
How Long Does It Take to Get Pre-Approved for a Mortgage?
Mortgage pre-approval can take anywhere from 1-10 business days, depending on your level of preparedness and how much income and document verification the lender must conduct.
However, the actual time frame is highly dependent on the lender. For example, FFB Mortgage Lenders can issue pre-approval in as little as 15 minutes after receipt of your application and required documentation via an online portal.
5 Ways to Speed Up Your Pre-Approval
Although the current housing market has calmed down, timesavers—like the First Federal Bank Mortgage Lenders online portal—position you to act quickly when you find the home of your dreams.
Here are some other tips to speed up pre-approval for a home loan so you can confidently make an offer when the time is right.
1. Do your research.
Save yourself time—and disappointment—by setting realistic expectations for how much you should borrow.
A mortgage calculator can help you get a basic idea of how much loan you can afford right now. It will also show whether you need to save more for a down payment or increase your household income before committing to a mortgage.
2. Give your finances a health check.
After you submit your pre-approval application, your finances will be under a microscope, so make sure they are in good shape.
Pull a free credit report to determine your credit score and any issues with your financial history that might affect pre-approval. You may need to address your debt-to-income ratio or dings in your credit report before applying for pre-approval.
3. Choose the right lender.
Which lender you choose can impact how quickly your pre-approval application is processed.
Work with a lender that makes it easy to submit a pre-approval application. For example, the FFB Mortgage Lenders online portal lets you complete the application in about 15 minutes from your cell phone or computer, so there is no need to visit a physical branch or navigate an automated phone system.
4. Be prepared.
Having the necessary documents ready to submit, preferably in electronic form, is one of the biggest timesavers when applying for a mortgage pre-approval.
Depending on your circumstances, the lender may ask for clarification on certain financial XYZ. But generally, you will be asked to provide documentation for income, assets, debt, and down payment.
5. Don't be a bottleneck.
If you want to quickly progress through the pre-approval process, be available to sign and return the necessary documents.
The faster you submit your forms and address any questions or clarifications, the faster your lender can deliver an answer.
Stress Less on Your Homebuying Journey
Even if you aren't competing with dozens of other homebuyers, it's still a good idea to move quickly on an offer and contract when you find the right home. Getting pre-approved for a home loan can take minutes to weeks, depending on the lender. Fortunately, the five tips above can help speed things up.
For more homebuying insights, download "The Essential Checklist for First-Time Homebuyers" to learn the most stress-free ways to go from "Can we afford a home?" to "Welcome home."
About the Author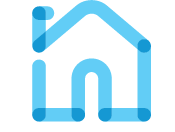 First Federal Bank Mortgage Lenders
We're honored to be your partner in the homebuying process. And like any good relationship, it helps to know who you're working with. A home is the most important purchase we can make in a lifetime. At FFB, we're built to deliver exceptional customer service from your first call to your closing day and beyond. First Federal Bank has helped families find the right loan to fit their needs for decades.