Buying a home is a big commitment. Not only are you responsible for maintenance and upkeep, but you're also potentially looking at 15-30 years of mortgage payments.
Most buyers do their due diligence when selecting a Realtor to help them find the perfect home. Shouldn't they also invest time in selecting a mortgage lender that can help them find the perfect home loan?
Find the Right Mortgage Lender
A mortgage lender is a financial institution or bank that underwrites home loans. Your lender sets the terms, interest rate, repayment schedule, and other aspects of your mortgage that will impact your monthly payments throughout the life of the loan.
There are several different types of mortgage lenders. Learning the differences between them can streamline your search.
Direct Lenders
Direct lenders are your standard banks, credit unions, online lenders, and other organizations that work directly with borrowers to fund mortgages and arrange loan repayment.
Retail Lenders
Retail lenders work directly with borrowers to provide loans and other services, such as checking and savings accounts, personal loans, and auto loans.
Portfolio Lenders
Portfolio lenders—including community banks, credit unions, and savings and loan institutions—use their own cash to fund mortgages and keep them in their portfolio rather than reselling them after closing. This allows the lender to set its own loan approval standards.
Correspondent Lenders
Correspondent lenders originate and fund their own loans and then immediately sell them to a buyer such as Fannie Mae or Freddie Mac, a pension fund, insurance company, or investor in the secondary mortgage market.
Wholesale Lenders
Wholesale lenders work with third parties (e.g., mortgage brokers), not directly with borrowers, to offer loans at discounted rates.
Warehouse Lenders
Warehouse lenders offer short-term funding to smaller mortgage banks and correspondent lenders so they can fund their own loans.
Hard Money Lenders
Unlike traditional lenders that base your loan eligibility on your credit and finances, hard money lenders provide short-term loans (usually 1-5 years) secured by real estate.
5 Things to Look for in a Mortgage Lender
There is no such thing as a one-size-fits-all lender, but you can assess if a lender is a good fit for you by looking at five key factors:
1. Competitive Interest Rates
Interest rate is an excellent point of comparison between mortgage lenders, as long as you're comparing the same data. Compare 30-year mortgages with other 30-year mortgages and consider the mortgage rate and the annual percentage rate.
2. Open Lines of Communication
Are you a phone call person or a text person? However, if you like to communicate in business transactions, be sure you select a lender that works the way you do. A communication disconnect can lead to missed deadlines and added frustration.
3. Client Services
Different lenders provide different levels of service. Ask questions up front to find out what features and services they provide and any fees or conditions they impose.
4. Reviews
You probably look at online reviews when you buy a toaster oven, so you should definitely look at reviews when choosing a mortgage lender. Find out what people are saying about the lenders on your shortlist. Do you see a common theme, good or bad?
5. Compatibility
Sometimes a business relationship boils down to compatibility. Does the lender answer your questions thoroughly? Do they make you feel like your business is important to them, or are you treated like an inconvenience?
5 Red Flags that a Mortgage Lender Isn't Right for You
Just like there are ways to determine if a mortgage lender meets your needs, there are also "tells" during the application phase that signal it's time to look for a different lender.
6. Skipping the Credit Check
Mortgage interest rates and eligibility are based almost exclusively on your credit score and credit history. If a lender suggests that they can approve your mortgage application with no credit check, something is probably off.
7. Avoiding Your Questions
Yes, your lender has probably answered the same questions thousands of times. However, if a lender provides non-answers or glosses over important details, beware.
8. Falsifying or Omitting Information
Watch out for any lender that wants you to falsify information or skip questions on the application. Not only is it unethical, but it's also illegal, and you could be held responsible.
9. Rushing Through the Journey
A lender that seems in a hurry for you to complete your application may be trying to hide something. That fine print is there for a reason, so be sure to read it and understand what you are agreeing to.
10. Conflicting Terms and Conditions
If you find discrepancies between what the lender told you versus what ended up on paper, you need to find out why and potentially look for another lender.
The FFB Mortgage Lender Difference
Mortgage lenders have been in the news lately, with non-bank lenders having trouble obtaining loan funding from wholesale and warehouse lines. However, FFB Mortgage Lenders is a federally chartered bank with a track record of stability even in volatile markets.
At FFB Mortgage Lenders, we recognize that buyers' needs vary and are committed to delivering exceptional customer service to every client, from your first call to your closing day.
With one-on-one service at every step and open channels of communication via phone, email, and text, we meet you where you are to help make buying your home not an arduous journey, but an experience. Contact us or apply now, and one of our experienced loan officers will be in touch to learn how we can help.
About the Author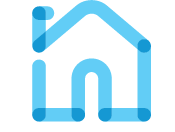 First Federal Bank Mortgage Lenders
We're honored to be your partner in the homebuying process. And like any good relationship, it helps to know who you're working with. A home is the most important purchase we can make in a lifetime. At FFB, we're built to deliver exceptional customer service from your first call to your closing day and beyond. First Federal Bank has helped families find the right loan to fit their needs for decades.