Whether you are looking for your first home or your fifth, it's important to understand your mortgage options before you start shopping. Not all home loans are created equal, and the perfect mortgage for a first-time homebuyer isn't always the right choice for someone looking for their forever home.
Mortgage qualification requirements can vary significantly in terms of credit scores, down payments, interest rates, and other factors. Be sure to do your research because the right mortgage can save you thousands of dollars over the life of your loan.
What Is the Difference Between a Starter Home and a Forever Home?
A starter home is generally defined as a house that a first-time buyer can afford but is likely to outgrow in a few years. These homes are best for those looking to build equity in a home for 3-5 years before upgrading.
Starter homes are usually priced on the lower end of the local real estate market because they are older or in need of updates. These homes likely don't have every feature the buyer wants, but they are a good place to start.
Individuals or families interested in settling down and joining a community often look for a forever home. These houses will meet the buyer's needs for many years because they have room to grow or can be renovated to fit the buyer's exact requirements.
Forever homes tend to be larger, making them more expensive than starter homes. However, buyers often have money from the sale of another house to use for a down payment.
Selecting the Right Home Loan for Your Home
It's important to consider your homebuying goals when shopping around for a mortgage. The best loan for a forever home may not be suitable for a first-time homebuyer.
Let's look at some of the most popular types of mortgages and whether they are best for a starter home, forever home, or both.
A conventional mortgage locks in your interest rate for the duration of a 15- or 30-year term. Conventional mortgages are an excellent option for purchasing a forever home because the interest rate and mortgage payments stay the same. However, it's important to note that monthly payments may fluctuate due to changes in taxes or homeowners insurance rates.
Conventional loans can also be used for a starter home. However, they often have higher interest rates than other loan types and require a significant down payment to avoid paying monthly mortgage insurance.
Adjustable-rate mortgage (ARM) loans start with a low fixed-interest rate for a specified period. After the initial period, the loan's interest rate adjusts with current market conditions throughout the remainder of the term.
With low interest rates and lower monthly payments, ARM loans are a great starter home option for buyers who will be ready to upgrade their homes before the adjustment period starts.
FHA mortgages are insured by the Federal Housing Administration (FHA) and have less stringent qualifications than other types of loans. Many first-time buyers opt to use an FHA loan to purchase their starter homes because of the low down payment and flexible credit and income requirements.
VA loans are only available to eligible military personnel and their families. Financing for these mortgages is provided by private lenders and guaranteed by the U.S. Department of Veterans Affairs (VA). This reduces the risk for the lender, allowing them to give borrowers exclusive benefits.
VA loans offer low interest rates, no down payment requirement, and flexible credit and income guidelines. Because these loans are a military benefit, they can be used multiple times, so borrowers don't have to choose whether to use their loan for a starter or a forever home. They can do both.
USDA mortgages are guaranteed by the U.S. Department of Agriculture (USDA) to stimulate growth in rural areas through affordable housing opportunities.
A USDA loan makes homeownership possible for many first-time buyers in rural and suburban areas by offering no down payment, flexible credit requirements, and lower mortgage insurance rates.
Jumbo loans can help buyers finance luxury properties or homes in highly competitive real estate markets. This type of mortgage financing is for loans that exceed the limits set by the Federal Housing Finance Agency. Jumbo loans cannot be guaranteed, purchased, or backed by Fannie Mae or Freddie Mac, so they are a higher risk for lenders.
Jumbo loans are best suited for forever home purchases because of their strict qualification requirements, including:
Excellent credit score
Low debt-to-income ratio
Documentation of income and assets
Proof that you have accessible cash on hand to cover your mortgage payments
We've Got Your Back
A house is the largest purchase most people ever make, and it's normal to feel overwhelmed by all the steps it takes to become a homeowner.
FFB Mortgage Lenders specializes in helping first-time homebuyers, military personnel, and anyone who appreciates personalized service find their perfect loan. Contact us or apply now, and one of our mortgage lending experts will be in touch to help you get started on your journey to buying your first home, forever home, or any home in between.
About the Author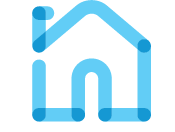 First Federal Bank Mortgage Lenders
We're honored to be your partner in the homebuying process. And like any good relationship, it helps to know who you're working with. A home is the most important purchase we can make in a lifetime. At FFB, we're built to deliver exceptional customer service from your first call to your closing day and beyond. First Federal Bank has helped families find the right loan to fit their needs for decades.